Keeping dental implants clean and healthy will protect your investment and improve your overall health.
Dental implants may require more time and different types of brushes to maintain this new medical device in your jaw correctly. Each brush is meant to help you reach all sides of the dental implant(s).

What You Get in Your TePe® Implant Care Kit:


TePe Implant Orthodontic™
An extra narrow brush head can clean close to implants where they meet the gum-line.



TePe® Bridge & Implant Floss (Pack of 30)
A thick and flexible floss, specially designed for cleaning of implants, bridges and braces. TePe Bridge & Implant Floss is a spongy floss with stiff plastic ends, making it easy to grip and insert.



TePe Universal Care™
Easy access to hard-to-reach areas! Unique angled neck provides easy access to the lingual and palatal surfaces of teeth and implants. Optimal for retroclined teeth, braces, retainers or implants.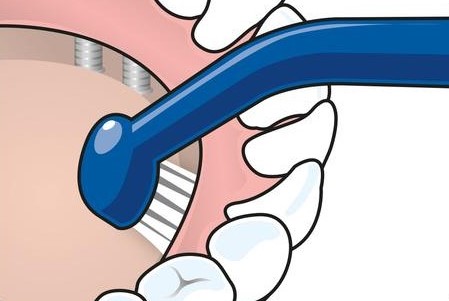 TePe® Interdental Brush (Pack of 6, your choice of color size)
A small innovative brush specially designed for cleaning between your teeth, where a regular toothbrush just cannot reach.

*Because every implant case is unique, TePe recommends you consult your dental professional to find the right interdental brush sizes*